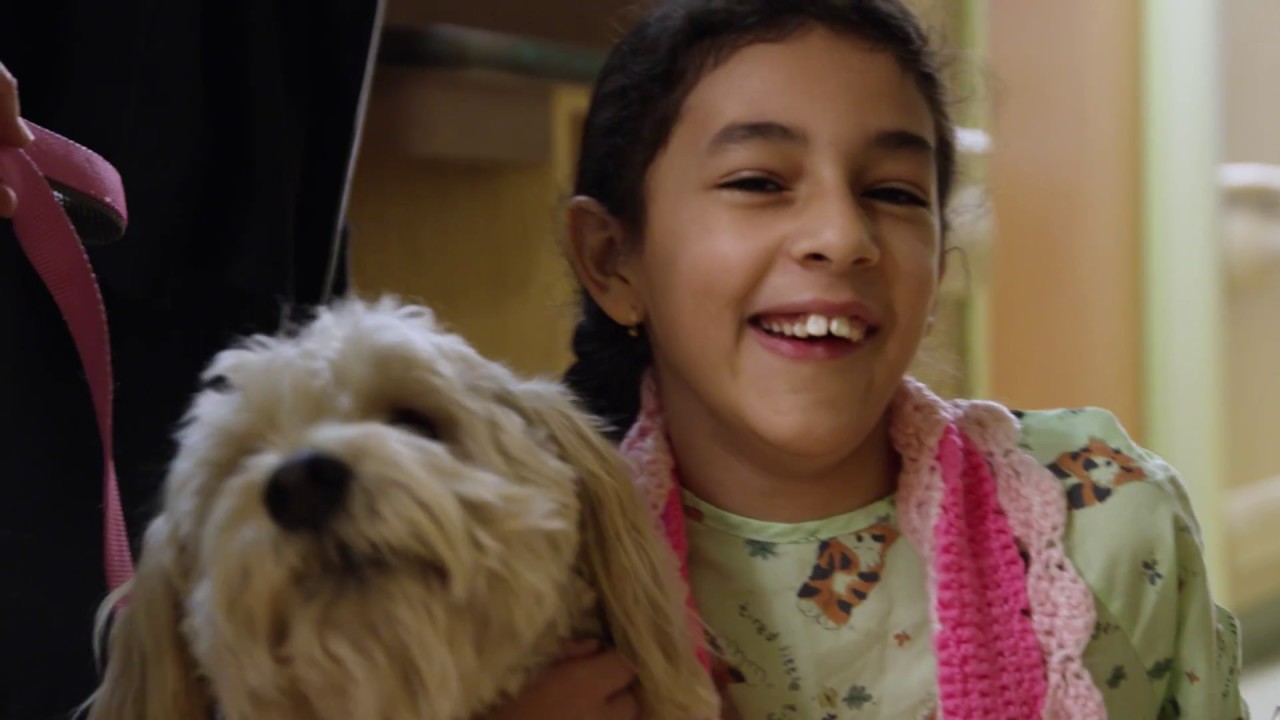 Welcome to AdventHealth for Children
Caring for Your Family as if They Were Our Own.
Since we first opened our doors for business back in 1908, we have been offering children around the world highly advanced, compassionate care, provided by some of the most respected specialists in medicine.
A Unique Healing Environment
Filled With Family Support Resources and Therapy Programs
10 items. To interact with these items, press Control-Option-Shift-Right Arrow
Family Support

Regardless of the reason for your visit to AdventHealth for Children, formerly Florida Hospital for Children, we try to make your stay with us as stress-free and pleasant as possible, for both you and your child.

Child Life Specialists

Our team is dedicated making your child feel at ease, help them acclimate to their surroundings, explain all the procedures and therapies in clear and understandable terms, and see to it that their emotional and psychosocial needs are met while they are with us.

Nursing at AdventHealth for Children

Our award-winning team of nurses at AdventHealth for Children is highly-skilled, inquisitive, and compassionate. They know that patients – and their families – need physical, emotional, and spiritual care, and will go above and beyond to make a difference in their lives.

New Parent Resource Center

We understand that babies don't come with a manual, so we have compiled parent information and resources that will help answer your baby and new parent questions.

Music Therapy

Research shows that music therapy programs can help patients heal and reduce the length of their hospital stay. Our music therapists use live music to help our children heal, allowing them to reach their physiological, emotional, social and cognitive goals. This includes the use of music for progressive muscle relaxation, improvisation and guided imagery.

Pet and Yoga Therapy Programs

Our pet and yoga therapy programs help patients relax and cope with their condition. Our volunteer, certified therapy animals are specially trained to interact with children. These frequent visitors are a favorite among our patients and staff.

Pastoral Care

Our chaplains are specially trained to minister to the spiritual and emotional needs of patients and their family members. They are available 24 hours a day. To arrange for a visit, contact our Pastoral Care Department by asking your nurse, dialing "O" from your hospital room phone.

A Cast of Characters

As you will quickly discover, the magic of Disney is everywhere at our hospital. You never know who may stop in to see you, whether it's a world class athlete or your favorite Disney characters, including Cinderella, Peter Pan, and of course, Mickey and Minnie Mouse. We are honored to have these very special guests stop by to brighten the day of our patients and their families.

STAR Program

The program (named for "Sensory, Tactile, Auditory Rockstars") provides customized treatment plans for patients with special needs, which allows caregivers to learn about the patient's triggers, how to keep them calm and how to deescalate issues before they can arise.

AdventHealth for Children Portrait Plan

We're honored when parents choose AdventHealth to bring their baby into the world and want to celebrate by giving growing families the gift of two, complimentary portrait sessions of their new baby. Whether you want to capture sweet moments with your little one in your home or at another place close to your heart, we hope that your portrait session will bring joy to your family for years to come.
Caring for the Whole You
Patient Services at AdventHealth for Children
4 items. To interact with these items, press Control-Option-Shift-Right Arrow
For Your Arrival

Getting to the hospital should be the least of your worries. We provide valet, shuttle and parking services for both our patients and visitors. Our goal is to make getting here as easy as possible, so you can focus on getting well.

For Your Meals

It's a comfort to know that you can get a good meal when you are in the hospital. Our patients and their families have several options for nutritious, tasty food.

Patient Meals

You can choose a meal from our vegetarian or non-vegetarian menus. They are served during these hours:

Breakfast: 6:45 am to 8:15 am
Lunch: 11:45 am to 1:15 pm
Dinner: 4:45 pm to 6:15 pm

Welch Cafeteria
This cafeteria offers a wide menu selection of both vegetarian and non-vegetarian meals. It's open from 7 am to 1:30 am, 7 days a week.

Lakeside Café
With outdoor patio seating on Lake Estelle, this café specializes in vegetarian fare. It's open from 6:30 am to 3 pm, Monday to Friday.

King Street Café
Come here for fresh-brewed coffee, pastries and sandwiches. King Street Café is open from 6 am to 5 pm, Monday to Friday.

For Your Spiritual Wellbeing

We understand a hospital stay can be challenging. Our spiritual care can help reduce your stress and give you strength.

Chapel and Healing Garden
This non-denominational chapel and outdoor healing garden is open 24 hours a day.

Devotional Services
You can attend services any day at 10:30 am in the AdventHealth Orlando Chapel.

For Your Security

As a faith-based health care provider, we believe our mission includes keeping you safe along with keeping you well. Our Security Department is a leader in providing proactive services to protect our patients and visitors. The International Association for Healthcare Security and Safety has recognized AdventHealth for our outstanding security and safety departments, and awarded us their Program of Distinction Award.

You can contact our Security Department using these phone numbers:

AdventHealth Security Operations Center (SOC): Call407-303-1916
Emergency Line: Call407-303-1515
Security Administration: Call407-303-1771

You can also use our unique TIPS Button to report security concerns such as disruptive behavior, threats, weapons possession, assault and others. Your TIPS Button reporting is anonymous and confidential, so you need not fear retaliation.
Personal Health Care Coordination
A health navigator is a specially trained registered nurse whose job is to provide expert clinical assistance and educational, emotional and spiritual support. This complimentary service includes:
Answers to your health care questions
Finding a care provider
Resources and support for you and your family
Coordination of care among multiple providers and facilities
Easy Access to the Tools You Need
Healing Made Simple
When you're stressed about details like hospital costs and insurance coverage, it can be hard to get the rest you need for healing. Learn how we can make these and other necessary tasks easier through our online tools, including online bill pay and online scheduling.
8 items. To interact with these items, press Control-Option-Shift-Right Arrow
A hospital stay can bring many visits and services from multiple medical providers. We know it's hard to plan ahead for an emergency hospital visit, but if you have a scheduled health care service that requires a hospital stay, we recommend contacting your anticipated health care practitioners within the hospital to confirm they participate with your insurance provider. You can also get information about billing practices and an estimate for your upcoming services ahead of time. This will help you avoid any unexpected challenges and fees.