Inspired, Compassionate Care
Take The First Step
Your journey to wellness starts at AdventHealth Wesley Chapel, formerly Florida Hospital Wesley Chapel. Our innovative hospital in Pasco Country, Florida, was intentionally designed with your health in mind. Count on us to deliver expert care that heals your body, mind, and spirit.
Watch Video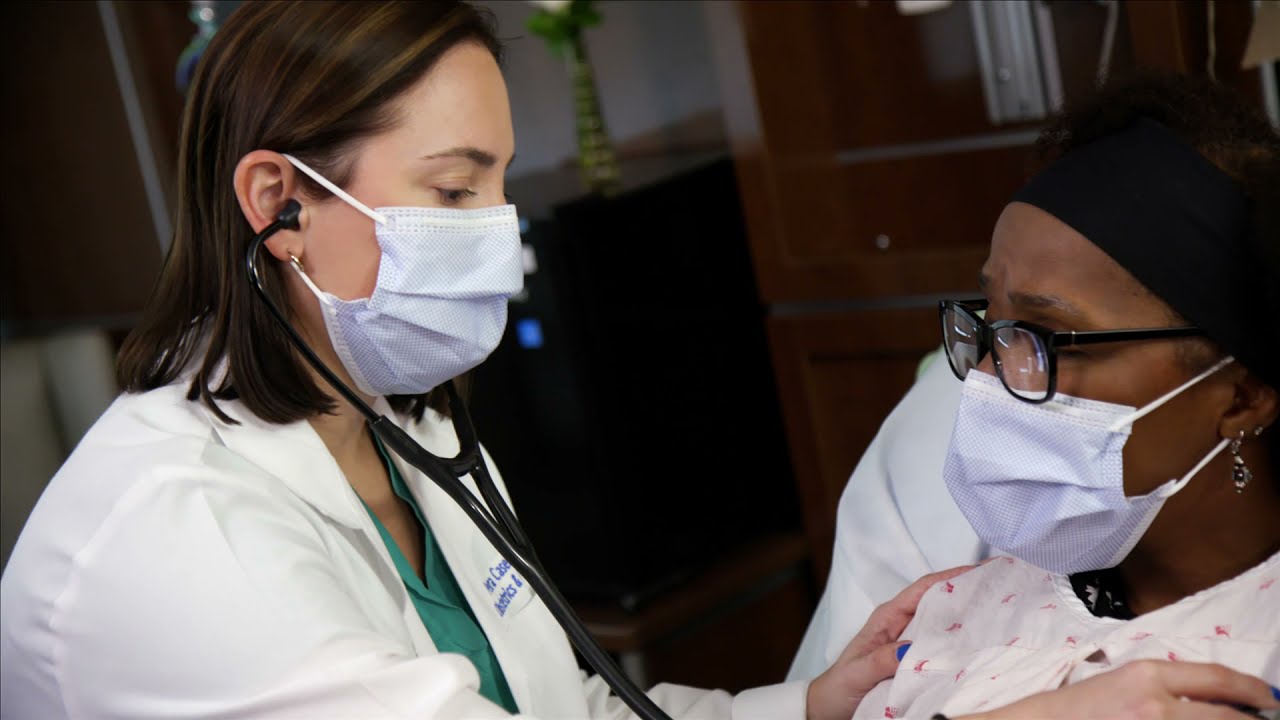 The Birth Day Experience®
The Baby Place at AdventHealth Wesley Chapel was thoughtfully designed with your family's comfort and safety in mind. Take a look inside to find out how we make your Birth Day Experience® — and your entire pregnancy journey — extra special. 
How Can AdventHealth Wesley Chapel Help You?
Our Services
15 items. To interact with these items, press Control-Option-Shift-Right Arrow
Cancer Care

We now offer oncology care in Wesley Chapel with your whole-person health in mind.

Children's Emergency Care

For injuries you can't fix at home, come here. Our pediatric emergency room (ER) team is ready to care for your child's specific needs.

Digestive Care

Feel comfortable. Feel whole. Your team of digestive health specialists is here to help you find relief from digestive disorders.

Heart and Vascular Care

Our cardiovascular specialists use decades of experience and many of the latest treatments and technologies to treat cardiovascular disease and conditions.

Imaging Services

MRIs, CT scans, and other diagnostics and screenings help provide us a precise roadmap to the source of your health issue.

Lab Services

At AdventHealth Wesley Chapel, our onsite laboratory services gives your care team the fast and accurate results you need.
Caring for You and Your Family
Information and Resources
AdventHealth Wesley Chapel
Formerly known as Florida Hospital Wesley Chapel
Hours:

Visiting Hours:

As we monitor the coronavirus (COVID-19) in our communities, we have decided to make changes to our visitation policies to ensure the safety of our patients, visitors and team members. Learn about our visitation policy.

Emergency Care:

Open 24 hours a day, seven days a week

Parking:

Free on-site and complimentary valet parking available

Cafeteria:

Open daily from 6:30 am to 6:30 pm

Chapel:

Open 24 hours a day, seven days a week

Call Call813-929-5024 to connect with a chaplain
Teaming Up to Provide Winning Care
7 items. To interact with these items, press Control-Option-Shift-Right Arrow.