Kids Should Feel Whole Inside and Out 
At AdventHealth for Children, formerly Florida Hospital for Children, we believe that every child should feel healthy and confident. Whether your child has frequent tummy aches or something more serious like inflammatory bowel disease (IBD), liver disease or nutritional health issues, our pediatric gastroenterology team can diagnose and treat digestive disorders with the latest advances in medicine.
Careful Evaluations
Targeted Solutions
4 items. To interact with these items, press Control-Option-Shift-Right Arrow
Feeding and Nutritional Issues

Feeding disorders in children can lead to nutritional deficits that impact the development of healthy muscles, bones and cognitive functions. While some types of feeding disorder are due to swallowing difficulties like an esophageal structure that causes gagging or choking when eating, others may be indicative of a problem with oral motor skills, gastroesophageal reflux, a gastrointestinal motility disorder or another condition that affects a child's ability to consume certain foods. Our pediatric gastroenterologists can diagnose the reason behind your picky eater and prescribe effective therapies such as medications, dietary modifications and supplements, and more.

Failure to Thrive

If your child is much smaller than others age, or if he appears unable to gain weight or height at a normal rate, this condition is called "failure to thrive." There are many potential causes of failure to thrive, including everything from an insufficient diet to a chromosomal or endocrine system disorder, heart problem, gastrointestinal illness or malabsorption disorder. Possible treatments include parental education regarding infant/child nutritional requirements, surgical interventions and/or integrated treatment plans for addressing medical, psychological and behavioral concerns.

Specialized Treatment for Liver Disease

AdventHealth has been committed to saving lives through our transplant programs for more than 40 years, and it's our goal to provide the same level of advanced and compassionate care to infants and children in our community who are in need of liver transplantation. We are honored to bring world-class expertise in this highly specialized field to kids in our community who might otherwise have to travel long distances for their care.

Orlando's Only Liver Transplant Program

AdventHealth for Children has partnered with the UPMC Children's Hospital of Pittsburgh to develop Orlando's first-ever pediatric liver transplant program, which accepted its first patient in May of 2018. This truly exciting endeavor fulfills a critical need for children across Florida to have access to a liver transplant program that's close to home. Today, our transplant surgeons, medical specialists and nurses work closely with their colleagues from Pittsburgh to perform pediatric liver transplant surgeries and provide essential follow-up care for kids right here in Central Florida. 

Why Does My Child Need a Liver Transplant?

Due to the liver's essential functions – clearing toxins from the blood, aiding in food digestion and storing energy – a child whose liver isn't functioning properly can become very sick, with potentially life-threatening complications. The most common reason that a child's liver might stop working is a condition called biliary atresia, which is what happens when the bile ducts that drain the liver are either missing or blocked. This in turn causes liver damage, which is also called cirrhosis. While some kids are born with biliary atresia, others develop it after birth.

Other conditions that can cause a child's liver to stop functioning properly include inherited disorders including alpha-1 antitrypsin deficiency, Wilson disease and hemochromatosis, and hepatitis.

Specialized Treatment for Chronic Digestive Problems

When your child has a digestive tract issue, whether it's just an upset stomach or something more serious, you can trust us to address the problem with unparalleled compassion and expertise.

If your child complains of abdominal pain or shows signs of tummy troubles after every meal, he may be suffering from a gastrointestinal condition that should be evaluated by a medical professional. While chronic issues such as inflammatory bowel disease (IBD), irritable bowel syndrome and others can last a lifetime, our experts can help manage their symptoms and provide advanced treatment options to help your child feel and function at their very best.

Obesity-Related Gastrointestinal Issues in Children

It's worth noting that obese children are at higher risk for certain gastrointestinal diseases than children of normal weight. These "comorbidities" include cholecystitis (inflammation of the gallbladder), reflux esophagitis (inflammation of the esophagus), non-alcoholic fatty liver disease, hyperuricemia (high uric acid in the blood), irritable bowel syndrome, dyspepsia and even colon cancer. Our gastroenterologists and bariatric physicians can monitor and address these conditions in children while helping them to reduce their weight and get back to a healthier lifestyle.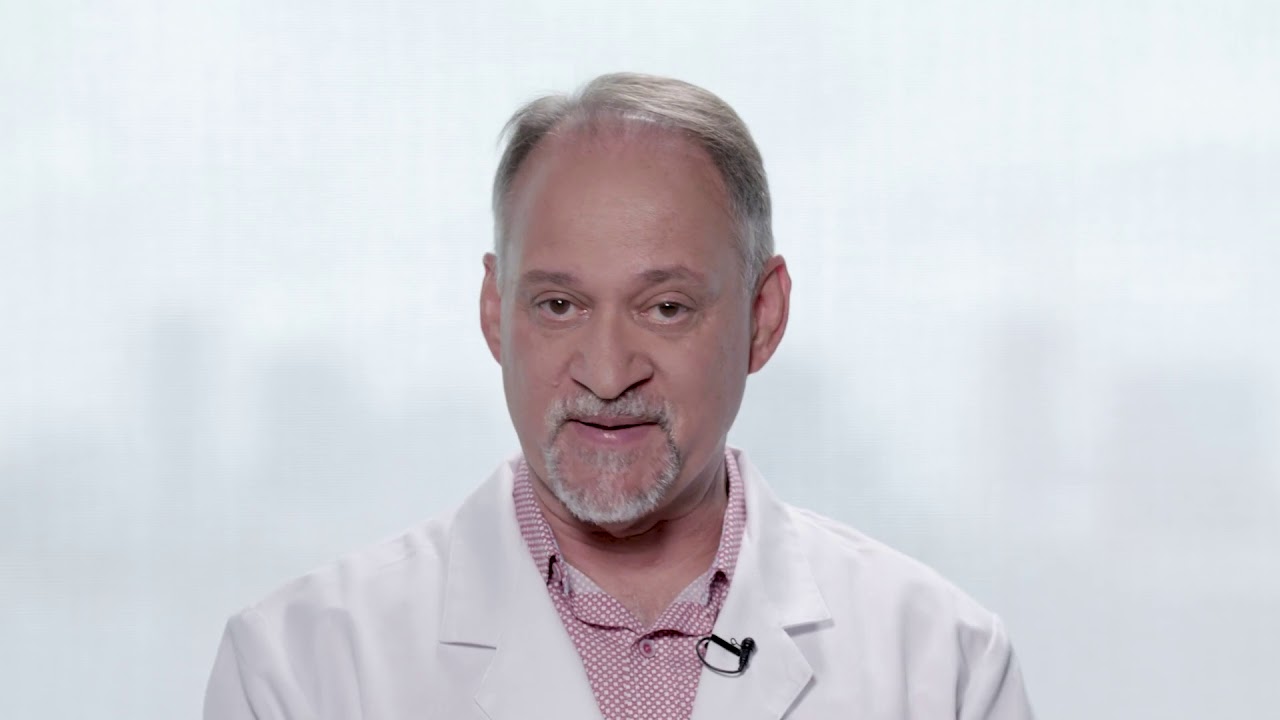 Our Medical Director
Dr. Regino Gonzalez-Peralta, MD
Dr. Regino Gonzalez-Peralta is the medical director of gastroenterology, hepatology and liver transplantation at AdventHealth for Children. Together, he and the pediatric gastroenterology team employ some of the most advanced medical techniques to diagnose stomach, bowel, liver and nutritional issues in children.
Our Team
We're dedicated to providing comprehensive, compassionate care for children with digestive disorders and issues. Our providers are pediatric gastroenterology experts who continually update their skill sets and knowledge to provide the latest treatment advances. And we never forget that a healthcare setting can be an intimidating place for a child. We go the extra mile to put the whole family at ease.
We're Here for the Whole Family
Meet Our Gastroenterology Team 
4 items. To interact with these items, press Control-Option-Shift-Right Arrow. These items are in a slider. To advance slider forward, press Shift-Command-Right Arrow. To advance slider backward, press Shift-Command-Left Arrow.
Expert Gastroenterology Care
Helping Kids Be Kids
We know how tough it is for kids to be themselves when a gastrointestinal issue is causing them discomfort. We're all about helping each child feel and function better – in body, mind and spirit – and we have the outstanding outcomes to prove it. We look at all aspects of your child's health and bring a wealth of knowledge to every case, because your child deserves the best care we can give her. And when a higher level of treatment is needed, our team also includes specialized surgeons who can perform state-of-the-art procedures utilizing the latest techniques and technologies – including robotic and minimally invasive approaches that allow for greater precision, faster healing and less discomfort.
Digestive Disorders And
Conditions We Treat
Abdominal Pain (Acute and Chronic)
Achalasia
Celiac Disease
Chronic Constipation
Chronic Diarrhea
Chronic Vomiting
Crohn's Disease/Ulcerative Colitis
Eosinophilic Esophagitis
Failure to Thrive
Gastroesophageal Reflux Disease (GERD)
Gastrointestinal Polyps
Hepatitis
Hirschsprung's Disease
Inflammatory Bowel Disease
Jaundice
Liver Diseases
Nutritional Disorders
Obesity
Pancreatic Diseases
Rectal Bleeding
Short-Gut Syndrome
Find Care Near You
Formerly known as AdventHealth Medical Group Neonatology Hospitalists at Central Florida
Formerly known as Florida Gastroenterology Care For Children