Delivering Compassionate Maternity Care
A Place Where Mother and Baby Come First
From the moment you feel their presence, you're in love. That adoration gets even stronger on the day they enter this world. At AdventHealth Zephyrhills, formerly Florida Hospital Zephyrhills, we want our birthing center to be a welcoming, nurturing space for you to meet your child.
Our board-certified OB/GYN physicians and Birth Advocates are here for you from the start, guiding you through preconception, prenatal care, labor and delivery, postpartum and beyond. The Baby Place® at AdventHealth Zephyrhills offers private suites, compassionate pain relief and a warm, soothing environment that can help give you the best Birth Day Experience® possible. It's all part of our whole-person approach to wellness.
To learn more or request an appointment, please contact our Women's Health Nurse Navigator, Dana, at 813-779-6471 or [email protected].
Meet Your
Women's Health Nurse Navigator
Your Women's Health Nurse Navigator is a specially trained registered nurse who provides expert clinical guidance and education to help you feel whole. Her complimentary services include helping you find a physician, helping you schedule appointments, signing you up for parent education classes and scheduling private tours. 
Contact Dana, your Women's Health Nurse Navigator at 813-779-6471 or here.
1 items. To interact with these items, press Control-Option-Shift-Right Arrow. These items are in a slider. To advance slider forward, press Shift-Command-Right Arrow. To advance slider backward, press Shift-Command-Left Arrow.
We've Thought of Everything
So You Can Focus on Your Little One
5 items. To interact with these items, press Control-Option-Shift-Right Arrow
Your Personalized Birth Day Experience®

Your child's birth day will soon become one of the biggest events of your life, so where to host their arrival should be no small decision. At The Baby Place® in AdventHealth Zephyrhills, formerly Florida Hospital Zephyrhills, we know that besides top-notch medical support, it's those mom-centric amenities that can make all the difference. Our other comforting amenities at our birthing center include:

A Private and Spacious Birthing Suite
Cake and Balloons to Celebrate Baby's Arrival
Flat Screen TVs and WiFi
Gourmet Meal for Two
Self-Administered Pro-Nox™ Pain Relief During Labor
Walk-in Showers

We also have a Women's Health Navigator, an expert in pregnancy and childbirth who can help you schedule appointments, guide decisions, and coordinate your maternity care. For example, if your vision of labor and delivery includes a comfortable way to relieve pain, we offer the latest in safe and effective options: Pro-Nox™ is a a self-administered 50-percent nitrous oxide and 50-percent oxygen-mix analgesia, providing relief from pain and anxiety without needles, sedatives, or any lasting side effects. So whether you're a first-time mom or a seasoned pro, let us take care of you — so you can focus on your little one. To prepare for your baby's arrival, reach out to our Women's Health Navigator and take a tour of The Baby Place® by calling 813-779-6471 or emailing [email protected].

Safety and Innovation Are Our Top Priorities

You will always want what's best for your baby, even before they're born. At The Baby Place®, our best includes a team of expert OB/GYN physicians and a staff of world-class nurses to help guide your labor and delivery as much as possible. We also take sleep safety seriously. Our hospital received a Certified Safe Sleep silver rating from the National Safe Sleep Hospital Certification Program. And for the safety of your baby, our high-tech security tagging system is used to keep mom and infant safe during their stay. All this and more is our commitment to keeping you and your newborn secure, comfortable, and worry-free.

Support and Resources for Pregnancy, Birth and Beyond

No matter how many birthing books you've read or parenting apps you've downloaded, it's hard to fully prepare for what's to come. That's why we offer childbirth education classes as well as baby-care classes on infant CPR and breastfeeding. Our childbirth class is a two-day session that covers a range of topics to better prepare you and your partner for labor and delivery, including, but not limited to:

Birth Plans
Breathing and Relaxation Exercises
Cesarean Sections
Epidurals
Newborn Care
Pregnancy Education and Support
Signs and Stages of Labor

And, long after you check out of the hospital, our team will be there to offer postpartum support with a wellness center, health screenings, nutritional education, and more. Lean on our Women's Health Nurse Navigator for more information about programs, schedules and tours, and start finding out how The Baby Place®at AdventHealth Zephyrhills can support whole-person wellness for you and your baby.

To schedule a tour of The Baby Place®, contact our Women's Health Nurse Navigator at 813-779-6471.  To register for an upcoming Childbirth Class, visit the Events section of this website.

Screenings Today. Caring for Problems Big and Small Tomorrow.

There's tremendous excitement in expecting a new baby. But there's also a lot on your mind. Without being overwhelmed, you'll have clarity, a plan, and most of all, peace. We start with you — a health history of you, your partner, and your family. Then, we add screenings before and during your pregnancy to evaluate and monitor any risks, preparing our teams to give you and your baby everything you need if anything arises.

Even with screenings, some things can't be planned. Trust that you can always expect AdventHealth Zephyrhills to deliver our very best care. Our team of dedicated nurses, physicians, OB/GYNs, surgeons, and specialty-trained emergency staff are here should you or your baby ever need any extra care. With the power of the AdventHealth Care Network behind you, you have some of Florida's most-advanced maternity and pediatric emergency services available, as well as Urgent Care locations — giving you many reasons to hope for the best of beginnings.

Providing Comfort and Healing After Loss

Should you experience unexpected loss, we'll give you solace. You'll always find understanding and compassion here, as well as additional resources we can provide to help heal your heartbreak and grief. At AdventHeath Zephyrhills, you'll find a community to assist you, from support groups to guiding resources. From the moment you start your journey with us, you are never alone.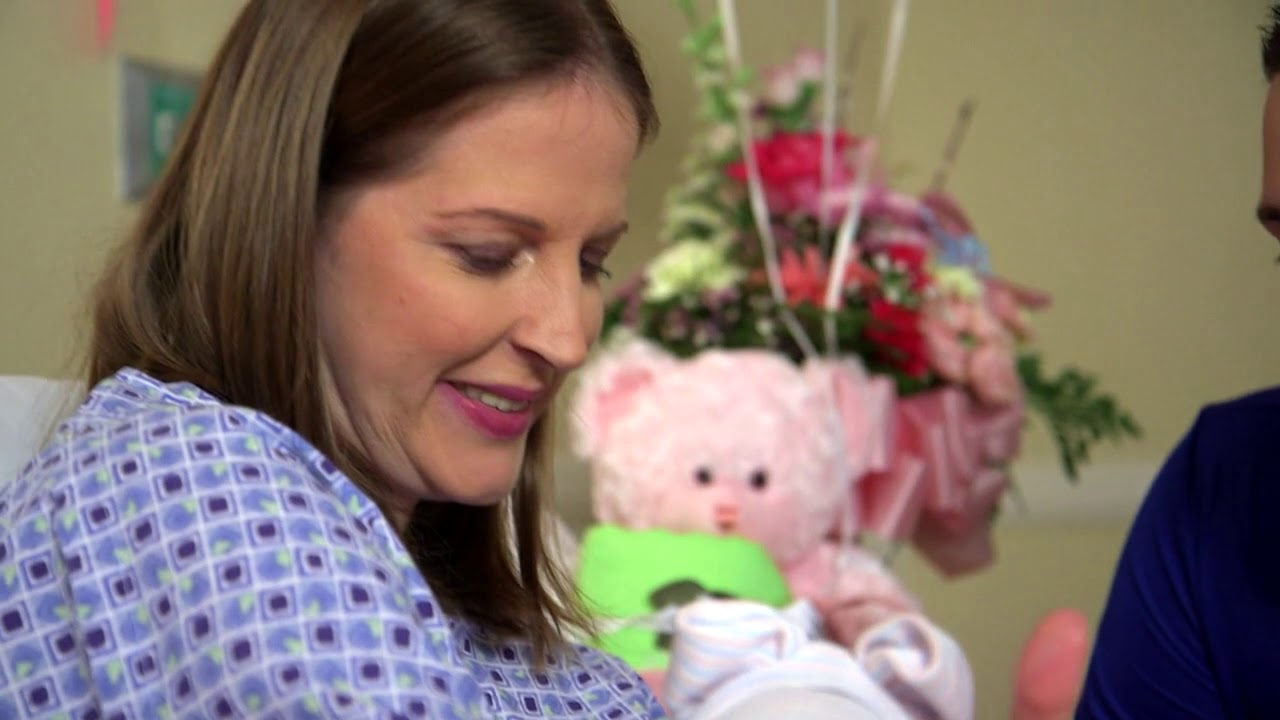 Schedule a Private Tour
Your Birth Experience Team
Scheduling your birth tour and planning for your delivery day has never been easier. Our Birth Experience Team will help you create the ultimate environment for your baby's arrival and give you the confidence and knowledge to embark on this new phase of life.  From first trimester to first steps, we want to give you the resources you need to care for your child.
To schedule a complimentary tour of The Baby Place at AdventHealth Zephyrhills, contact Dana, our Women's Health Nurse Navigator, at 813-779-6471 or [email protected]
A Network of Support
For the New Love of Your Life
Welcoming a new baby is a wonderful — and sometimes overwhelming — experience. We're here to help. Our multidisciplinary approach to care ensures you and your baby are fully supported before, during, and well after your labor and delivery. From advanced prenatal care to expert NICU specialists, count on our network to care for you and your family from birth to beyond. You'll be there for every step of your child's care. So will we. To learn more or request an appointment, please contact our Women's Health Nurse Navigator, Dana, at 813-779-6471 or [email protected].