Care for the Whole Woman
Wellness Created for You
You love life. Every victory, you celebrate. Every dream, you pursue. At AdventHealth Wesley Chapel, formerly Florida Hospital Wesley Chapel, we'll watch over your wellness so you can keep thriving. Feel confident knowing you have a caring team of women's health professionals at your side at every moment in our dedicated Women's Wing at our hospital. From routine women's wellness care to comprehensive breast health to the excitement of childbirth, our Wesley Chapel women's care center has it all. And it's all designed for you.
Your Life Is Full of Possibilities
Wellness Can Be Your Reality
5 items. To interact with these items, press Control-Option-Shift-Right Arrow
Women's Health Care for Today and Tomorrow

From becoming a young woman through menopause and beyond, you're striving for health and happiness. Because you know better than anyone that the healthier you are, the better you feel. Our women's wellness team is focused on providing comprehensive care for you, with routine and specialized medical services for women, including:

Advanced Women's Imaging Services
Birth Day Experience (exclusive to AdventHealth)
Birthing Services
Breast and Cancer Care
Breast Reconstruction
Cancer Support Groups
Obstetrician and Gynecologic (OB/GYN) Services
Pelvic Floor Therapy
Prenatal Care
Primary Care
Robotic Surgery Options
Urologic Services
Women's Health Education

At every age, we'll be here to support you. Count on us throughout your life to provide whole-person care that helps heal your body, ease your mind, and lift your spirit. 

Leading-Edge Technology for Women's Care

Your body is strong and resilient. But at times, it can get off-balance. At AdventHealth Wesley Chapel, formerly Florida Hospital Wesley Chapel, we're here to keep your health on keel. We use some of the most powerful, leading-edge technologies to gain insights into your health and well-being, including:

CT Scans
DEXA Scans for Bone Density and Body Fat Composition Analysis
MRIs
3D Mammograms with Digital Tomosynthesis
Nuclear Medicine
Minimally Invasive/Robotic Surgery for General Surgery, Gynecology and Urology
3D Ultrasounds
Digital X-Rays

No matter what you need, the Wesley Chapel women's care team is here to guide you to make the best choices for you.

Your Extraordinary Birth Day Experience

Count on us to give you the undivided attention and dedicated support you need at every step of your pregnancy journey. When the day finally comes for your little one to join the world, count on caring obstetricians, midwives, and labor nurses to help make your delivery as smooth and joyous as possible. Your personal Birth Advocate is there to help you take care of the details, like helping you register for delivery-day check-in, making a birth plan, and finding postpartum classes and newborn care. At every stage of your pregnancy, to long after your Birth Day Experience, let us help make your journey to motherhood a joy. Learn more about our dedicated Mother And Baby Care team.

Breast Care for Your Best Life

You deserve specialized, attentive breast care. That's where we come in. Our leading breast care team is on hand to help prevent, diagnose, and treat any issues that may arise using some of the most advanced techniques available. For example, our deep inferior epigastric perforator (DIEP) flap approach to breast reconstruction surgery is an innovative procedure that vastly reduces recovery time. Some of our leading services include:

BRCA Analysis to Assess Breast Cancer Risk
Breast Cancer Surgeon
Breast Imaging Services Including 3D Mammography
DIEP Flap Breast Reconstructions
Mastectomies
Nurse Navigator for Cancer Patients
Specialized Breast Cancer Resources
Support Groups

To help you feel reassured and supported at every step, we'll pair you with a personal Nurse Navigator to guide you, make referrals, communicate with your hospital team, and simply hold your hand when you need an extra boost.

Compassionate Pelvic Floor Therapy

You want to reach for the best quality of life possible, full of comfort and joy. Our pelvic-health physical therapists are here to help. Physical therapy is proven to strengthen your pelvic-floor muscles and support your core, bladder, bowel, and sexual function. This treatment can help a range of conditions and issues, including but not limited to:

Coccydynia, Sciatica, Hip Pain
Endometriosis
Painful Bladder Syndrome
Painful Intercourse
Pelvic Inflammatory Disease (PID)
Post-Surgery Care
Prenatal and Postpartum Care
Urinary Incontinence

Your treatment will be tailored to your specific needs. And since a lot of these conditions can be sensitive, we'll be especially compassionate, providing private treatment rooms for your total comfort. Your personalized treatment plan may include:

Biofeedback
Home Exercise Programs
Manual Therapy
Relaxation Exercises or Techniques
Postural Assessment and Education
Self-Care Programs
Strengthening Exercises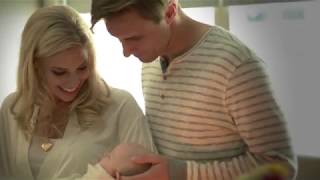 Birth Day Experience ®
See what you can expect from your AdventHealth Wesley Chapel Birth Day Experience.
Better Care. Better Support.
At Every Age and Every Stage
Women need personalized care as their lives — and health — evolve. Our multidisciplinary women's care team is here to help connect you with the resources you need to live your healthiest life every day and in every way. We've got you covered from your first annual checkup to your first mammogram and beyond. Let us help guide you, support you, and be your biggest cheerleader as you enjoy a life of better health, more joy, and greater confidence.