Here to Help
Compassionate
At AdventHealth Connerton, formerly Florida Hospital at Connerton Long Term Acute Care, we deliver meaningful long-term care by getting to know our patients and their families. Our 77-bed hospital is designed to serve individuals who have medically complex illnesses requiring additional weeks of specialized hospital care.
Extra Safety Measures for Your Protection
We're employing the following safety measures and protocols to ensure you and your loved ones feel confident, protected and safe in our facilities.
Universal Mask Use
Even in a pandemic, you can feel safe. We're stocked with safety supplies, and have the personal protective equipment (PPE) including masks for all patients, visitors and team members at our facilities.
Temperature Checks
Have peace of mind that everyone you come into contact with has their temperature checked upon arrival. Every facility. Every time.
Social Distancing
Feel confident you're doing the right thing to keep yourself and others safe. With limited visitation, new waiting room protocols and more, you can safely practice social distancing.
Separate Waiting and Treatment Areas
Take comfort knowing your safety is our priority. COVID-19-positive and symptomatic patients are carefully quarantined away from patients and visitors.
Enhanced Sanitation Measures
If you've visited our facilities in the past, you know that cleanliness has always been one of our top priorities. But now we're taking extraordinary new steps to ensure thorough, frequent and ongoing sanitation measures are happening around the clock.
How Can AdventHealth Connerton Help You?
Our Services
2 items. To interact with these items, press Control-Option-Shift-Right Arrow
Specialty Acute Care

AdventHealth Connerton, formerly Florida Hospital at Connerton Long Term Acute Care, provides a comprehensive range of services to treat patients whose medically complex conditions require an extended hospital stay. Our specially trained staff works to deliver expert acute care, helping each patient progress toward the next stage of their recovery.

Ventilator Weaning
Complex Respiratory Conditions
Infectious Diseases
Complex Wound Care
Heart Failure
Medically Complex Conditions
Neurological Disorders
Post-Trauma Care
Renal Disorders
Bariatric Care
Surgical Complications

Long-Term Treatments and Services We Offer

Nursing Units: Our nursing care units are specially designed for long-term patients, including a critical care unit and two medical/surgical units.

Radiology/Imaging: Our inpatient radiology services allow us to quickly take and interpret diagnostic imaging such as X-ray or ultrasound scans.

Surgical Suite: Our fully equipped operating room is available for minor inpatient procedures.

Laboratory: We have a dedicated laboratory on-site for quicker test results.

Pharmacy: Our full-service inpatient Pharmacy dispenses medications ordered by a patient's physician.

Respiratory Services: Our Level 5 Respiratory Therapists are experts in critical care ventilator support as well as ventilator weaning and acute care respiratory therapy.

Therapy Services: Our on-site therapy services include physical therapy, occupational therapy, speech therapy, and nutritional therapy to rehabilitate patients to point where they can be safely discharged.

Medical Nutrition Services: Proper nutrition plays an important part in wellness and recovery. Our on-site Medical Nutrition Therapist can develop nutritious meals for patients based on the physician's recommendations.

Case Management: Each patient is assigned a Case Manager, who assists with discharge planning and special service needs, such as home health care or medical equipment. Case Managers also maintain contact with insurance companies regarding care and are available to answer any questions about coverage.
Friendly and Compassionate
Experts in Providing Advanced Care
The unique environment of a long-term acute-care hospital means that our patients and their visitors will spend more time with us than at other hospitals. For that reason, we've designed our hospital to be a comfortable environment. Our specially trained staff are not only experts in providing advanced care, but also have friendly, compassionate personalities that help ease the stress that can be associated with long-term recovery or illness.
The 70,000-square foot, one-story AdventHealth Connerton features all private rooms, an operating room for minor inpatient procedures, a chapel, inner courtyard and dining area — all specially designed for an extended hospital stay.
AdventHealth Connerton is part of the AdventHealth network, and we are proud to bring our expertise, experience and leadership to the region as we deliver health care through the compassion and dedication of our people.
Caring for You and Your Family
Information and Resources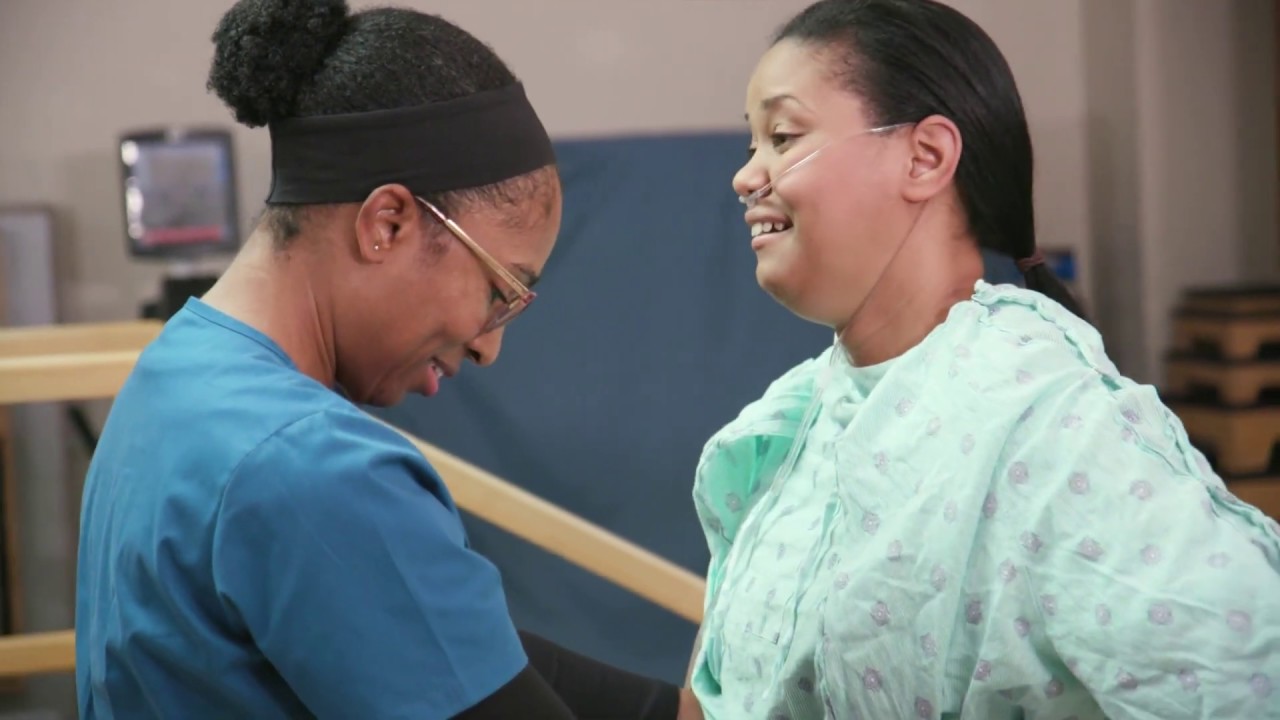 Take a look around
AdventHealth Connerton was specifically designed to care for long-term, medically complex patients. From spacious, all-private rooms to dedicated critical care units to inviting relaxation areas, our facility is built to deliver world-class long-term care. Watch our video to see for yourself.
AdventHealth Connerton
Local News and Events 
6 items. To interact with these items, press Control-Option-Shift-Right Arrow. These items are in a slider. To advance slider forward, press Shift-Command-Right Arrow. To advance slider backward, press Shift-Command-Left Arrow.
Help Support Us
You can support AdventHealth Connerton by donating to the AdventHealth Tampa Foundation.
Our philosophy of whole person health — achieving wellness of the mind, body and spirit for our patients — is of paramount importance to each member of our talented clinical staff. Your generous support not only allows to us continue on our journey to excellence but makes a meaningful difference in the countless lives we touch each day. It's a legacy you can see, touch and feel each time you walk through the doors at AdventHealth Connerton. Your gifts make a difference in their lives, and we thank you!
AdventHealth Connerton
Formerly known as Florida Hospital at Connerton
Visiting Hours:

As we monitor coronavirus (COVID-19) in our communities, we have made changes to our visitation policies to ensure the safety of our patients, visitors and team members. Read our new visitation policy.