Your Spirit. Our Approach. The Perfect Team.
Joining Together for Powerful Cancer Treatment
No one ever said going through cancer was easy, but when you're in our care, you'll always be surrounded by support. At AdventHealth Gordon, formerly Gordon Hospital, our goal is to infuse our cancer treatments with the spirit of hope and recovery. From highly experienced board-certified oncologists to cancer Nurse Navigators, there's a reason to be hopeful everywhere you look. With the only surgical and urological oncologists in Gordon County and the latest in radiation therapies and robot-assisted cancer surgeries, we're already leading the way toward your recovery. All you need to do is keep looking forward and follow our lead.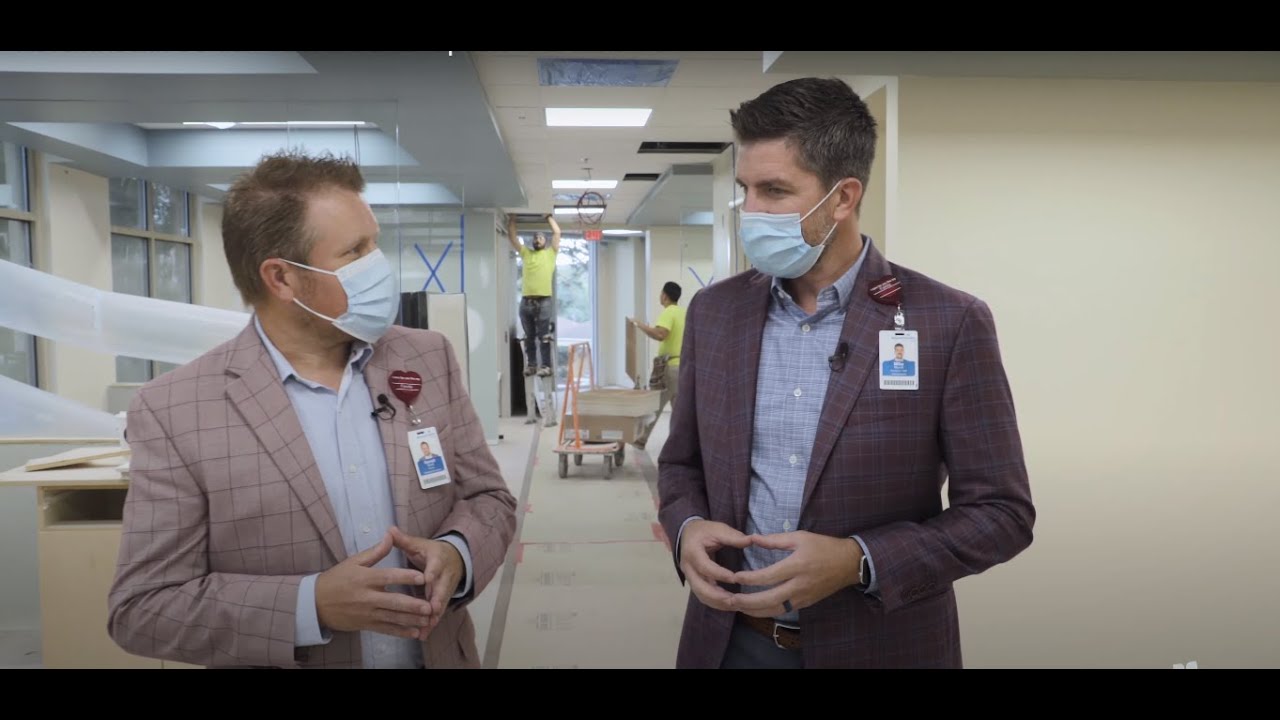 Coming Soon
New Cancer Center
Our new AdventHealth Gordon Cancer Center will consolidate our cancer services onto one campus to make your cancer journey a little more comfortable. Radiation oncology, medical oncology, hematology, breast center, surgery and our support resources will all be located our hospital campus in Calhoun. On December 14, 2020, AdventHealth Medical Group Hematology Oncology at Calhoun and AdventHealth Infusion Center Calhoun will relocate to the new cancer center in suite 101 inside of AdventHealth Gordon.
A Trusted Cancer Team
Compassionate Approaches to Care
5 items. To interact with these items, press Control-Option-Shift-Right Arrow
A Personal Care Navigator Guiding You on Your Journey

You're doing everything you can to face your cancer diagnosis head on. We are in awe of that. To make each day easier, AdventHealth Gordon, formerly Gordon Hospital, connects you with a personalized Care Navigator to work with you one-on-one, handling the logistics of your cancer treatments so you can focus on healing. Your Care Navigator will help schedule appointments, talk with your medical team, and explain each step of your cancer treatment plan so you can keep moving forward. Because we don't just fight your cancer with careful treatments and advanced therapies. We fight it by giving you the confidence to stay courageous and optimistic.

An Experienced Team. Exceptional Treatments.

You can feel comfortable in our care. And you can trust in our expertise. At AdventHealth Gordon, you won't just find the best technologies and treatments, you'll find the only surgical oncologists and urological oncologists in Gordon County. With an elite multidisciplinary team and the leading cancer diagnostic technologies and solutions for cancer treatment, our goal is being able to tell you, "You're cancer-free." In service of that goal, we offer the following proven technologies and treatments, including:

Chemotherapy and radiation to help shrink and destroy cancer cells and prevent them from spreading.
PET/CT scanners, advanced imaging technologies that help us detect cancers early and facilitate better outcomes through faster treatment.

A Whole-Person Approach to Care

The treatment we provide is about more than just fighting cancer cells. It's about strengthening healthy ones, nurturing your mind, and lifting your spirit. We make this possible by helping you feel more comfortable in our cancer centers, encouraging quick and efficient diagnostic tests, and providing you with additional uplifting services like support groups and spiritual chaplains. Our mission to provide whole-person care means that we find every opportunity to put you and all of your needs first.

AdventHealth Infusion Center Calhoun

Quality Infusion Treatment

At the AdventHealth Infusion Center Calhoun, we are committed to provide you with the best medical services from the most caring medical professionals. You can be confident that the infusion needs of your entire family will be consistently met with the utmost care and Christ-centered compassion.

Our highly-trained staff works closely with our physicians and pharmacists to administer the most efficient and effective treatment option for you. During your treatment, our staff will strive to comfortably accommodate you. AdventHealth Infusion Center Calhoun has comfortable recliner chairs, televisions, reading material, and wireless Internet access available for patients. 

Specialty Services and Benefits

Full on-site infusion center
State-of-the-art infusion devices
On-site pharmacist

AdventHealth Infusion Center Calhoun is proud to offer the following infusion treatment services:

Chemotherapy
Intravenous Iron Supplementation

Chemotherapy

Chemotherapy, also called chemo, is a type of cancer treatment that uses drugs to destroy cancer cells. This type of treatment works by stopping or slowing the growth of cancer cells, which grow and divide quickly. It is administered throughout a series of treatment sessions, and a complete series of sessions is called a chemotherapy course. Your AdventHealth Infusion Center Calhoun team of highly skilled and specialized medical oncologist, oncology nurses, and pharmacy staff will work together to formulate the most effective treatment plan for chemotherapy.

Intravenous Iron Supplementation

Iron is a mineral in the human body and one component of hemoglobin, the substance in red blood cells that helps blood transport oxygen throughout the body. Iron deficiencies can lead to anemia.

Intravenous iron supplementation is useful to patients who cannot take oral iron supplements, which may include the following:

Patients who have gastrointestinal tract bleeding
Patients with inflammatory bowel disease or other malabsorption syndromes
Patients who are on kidney dialysis
Cancer patients with anemia

 

Contact Us

AdventHealth Infusion Center Calhoun
100 Willowbrook Way
Calhoun, GA 30701
Phone: Call706-625-4285

AdventHealth Medical Group Radiation Oncology at Calhoun

When cancer comes into your life or the life of someone you love, decisions about how to treat cancer are made based on many factors.  Trying to gather information and research treatment options can be overwhelming. 

The AdventHealth Medical Group Radiation Oncology at Calhoun is a place where patients and families can turn for support.  We recognize that every individual facing cancer is unique. When you come to us for cancer care and supportive services, you will receive the attention that is specific to your needs, delivered in a holistic way.  The multidisciplinary radiation oncology team include a radiation oncologist, a physicist, a dosimetrist, radiation therapists, nurse navigators, dietitian, mental health counselor, oncology nurses, support staff, chaplain, and volunteers. This support team provides special attention that is specific to each patient's needs, whether physical, mental, or spiritual.

The center complements the surgical, medical, and radiation oncology services being provided in the community.  Our team offers the compassion to heal, the knowledge to empower, and the hope of a brighter tomorrow.
Conditions We Treat
Adenocarcinoma
Adenomyosis
Adrenal Cancer
Anal Cancer
Astrocytic Tumor
Brain and Spine Cancer
Breast Cancer
Breast Lumps
Breast Pain
Cervical Cancer
Colon Cancer
Colon Tumors
Colorectal Cancer
Complex Endometrial Hyperplasia
Ependymal Tumor
Esophageal Cancer
Gastric Cancer
Gynecologic Cancer
Head and Neck Cancer
Hypopharyngeal Cancer
Laryngeal Cancer
Leukemia
Liver Cancer
Lung Cancer
Lung Nodules
Medulloblastoma
Mixed Gliomas
Nasopharyngeal Cancer
Oligodendroglial Tumor
Oral Cancer
Oral Cavity Cancer
Oropharyngeal Cancer
Ovarian Cancer
Pancreatic Cancer
Pediatric Cancer
Prostate Cancer
Rectal Cancer
Rectal Tumors
Recurrent Brain Tumor
Sinus Tumors
Skin Cancer
Squamous Cell Carcinoma (SCC)
Testicular Cancer
Thyroid Cancer
Transitional Cell Carcinoma (TCC)
Urethral Cancer
Urologic Cancer
Uterine Cancer (endometrial cancer)
Vulvar Cancer
A Team of Experts on Your Side
Taking Care of the Details
You focus on healing. Let us handle the rest. Our multidisciplinary care team is here to help you coordinate your care and connect you with the resources you need to overcome any roadblocks in your way. Whether it's helping you find child care during your treatments or a local gym where you can relieve some stress, we're here to support you in body, mind, and spirit.
Find Care Near You
AdventHealth Harris Radiation Therapy Center
AdventHealth Medical Group
A hospital department of AdventHealth Gordon
Formerly known as Harris Radiation Therapy Center
AdventHealth Medical Group Radiation Oncology at Calhoun
A hospital department of AdventHealth Gordon
Formerly known as Gordon Radiation Oncology Clinic
A hospital department of AdventHealth Gordon
Formerly known as Gordon Physicians Group North Georgia Cancer Care
Formerly known as Gordon Hospital