OB Services to Help You Feel Whole
Through each big decision and every moment of joy, we're here to guide you. With a network of world-class OB/GYNs, midwives, prenatal care experts, perinatologists and NICUs, along with a world of resources from family planning to post-pregnancy, you'll always have the support you need.
The Baby Place at AdventHealth Celebration, formerly Florida Hospital Celebration Health, is honored to provide mom-centered amenities to help ease your body, mind and spirit during what are likely to be some of the most challenging — and rewarding — days of your life.
We Care for the Details So You Can Care for Your New Arrival
5 items. To interact with these items, press Control-Option-Shift-Right Arrow
Personalized OB Services

Pregnancy and motherhood are exciting, challenging and joyful all at once — even when it's not your first time around. That's why we provide everything you need along your pregnancy journey. From your own Birth Experience Coordinator to the most knowledgeable obstetricians, nurses and certified childbirth educators, you'll always have expert guidance.

Birth Experience Coordinator

Your baby is going to be like no other, so why not customize a birth day to match? Your Birth Experience Coordinator can help you design a delivery experience that's tailored just for you. As a registered nurse, your Birth Experience Coordinator will guide you through your pregnancy, answer questions and assist in scheduling your hospital tour and parent education classes. We provide all of this and more, so you can relax, enjoy and focus on welcoming your newborn into your life.

Baby-Friendly Designated Facility

AdventHealth Celebration has received prestigious international recognition as a Baby-Friendly designated birth facility. This award recognizes excellence in care for breastfeeding mothers and their babies. As part of this designation, we've excelled in 10 practices — developed by a team of global experts — that have been shown to increase breastfeeding success and duration.

Labor and Delivery

Individualized Birth Plan
The arrival of a new baby is one of the most exciting moments in your life. We offer the opportunity to design a birth plan to ensure this milestone event is personalized to your ideal experience, giving you more involvement and comfort throughout the birthing process. Care options and amenities include massage aids, midwifery care, natural birthing techniques, aromatherapy, a baby blessing and so much more.

Amenities

Comfortable seating for guests
Flat-screen TV
Free Wi-Fi
Lactation consultants
On-site gift shop
Private bathrooms
Unrestricted visiting hours

Parent Education

Classes for New Parents
Enroll in one of our many classes to help you get familiar with new parenting skills. You can attend workshops on everything from baby care and breastfeeding to infant CPR. Led by registered nurses and certified childbirth educators, our courses will provide you with the essentials for your new addition.

Register Now
Comprehensive Care, Just a Click Away
AdventHealth for Women
The women's health care team at AdventHealth Celebration, formerly Florida Hospital Celebration, is backed by the world-class AdventHealth for Women hospital. This assures that you have direct access to some of the most advanced and comprehensive options available including, resort-like pregnancy-care amenities and personalized labor and delivery plans.
Expert Care Designed Around Compassion
3 items. To interact with these items, press Control-Option-Shift-Right Arrow
Level II Neonatal Intensive Care Unit (NICU)

Your baby will receive the special care and attention we deliver in our Level II NICU, featuring 10 beds and access to the largest Level III NICU in Central Florida.

Trusted Maternity Care Specialists

If you're in need of maternity care, finding the right physician or midwife is the first step to feeling whole. Your path to a healthy birth experience for mother and baby starts at AdventHealth Celebration, formerly Florida Hospital Celebration.

Schedule a Tour

Creating a personalized birth plan designed around you is our specialty. Learn about what makes the Baby Place at AdventHealth Celebration so unique and schedule your tour today.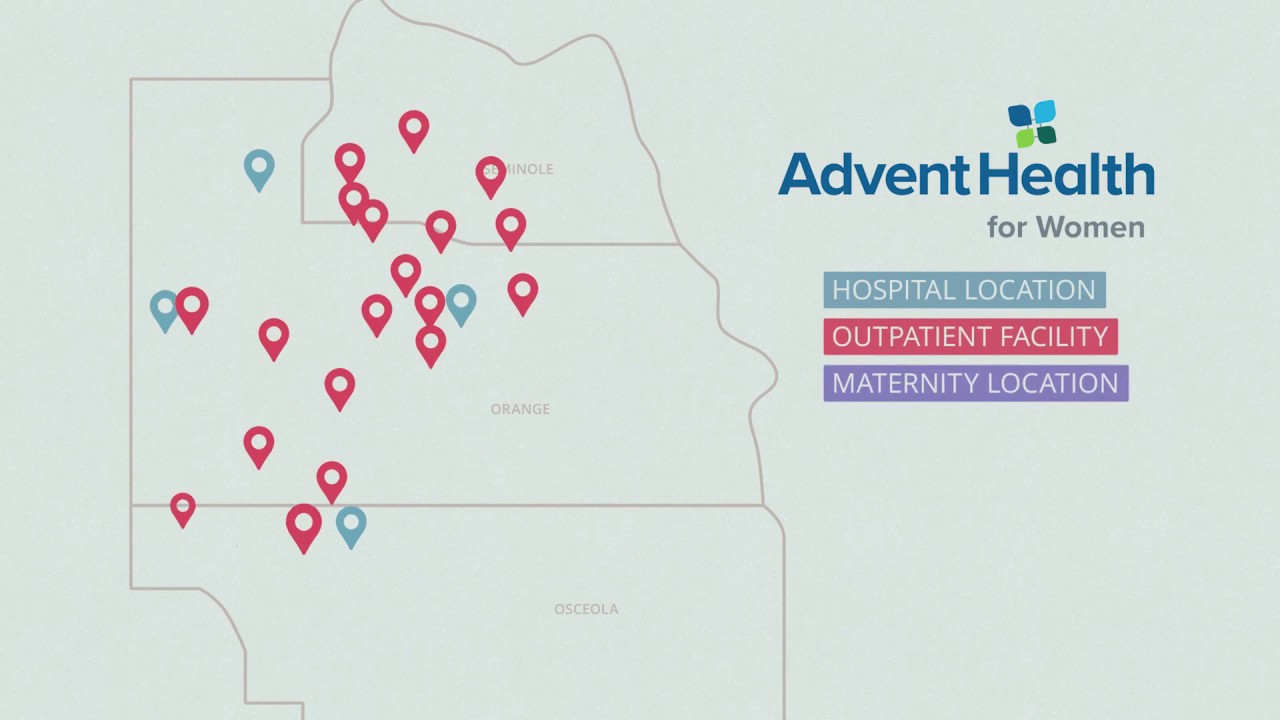 Schedule a Tour
Your Birth Experience Coordinator
Scheduling your birth tour and planning for your delivery day has never been easier. Our Birth Experience Team will help you create the ultimate environment for baby's arrival and give you the confidence and knowledge to embark on this new phase of life. The Birth Experience Coordinators are registered nurses and certified parent educators that can assist with customizing the best birth experience for you and your growing family, including:
Scheduling a tour
Pre-registering for delivery day
Signing up for parent education classes
Scheduling a lactation consultation
Selecting a pediatrician
Completing Birth Wishes
To speak to our Birth Experience Coordinator at Celebration about these complimentary services, please call Call407-303-4284.
Neonatal Intensive Care Unit - Level II NICU
Dedicated Neonatal Care
Sometimes things don't go as planned and babies need extra care. At AdventHealth Celebration, you'll have access to a team of health care professionals and specialists 24 hours a day, seven days a week.
Mother and Baby Care for the Celebration Community
Every Step of the Way
Birth Experience Team
Breastfeeding Support
Infertility
Maternal Fetal Medicine (High-Risk Obstetrics)
Milk Depot
Neonatology
Obstetrics Care
Parent Education
Pediatric Specialties (AdventHealth for Children)